4-Outlet 4-USB Smart Power Strip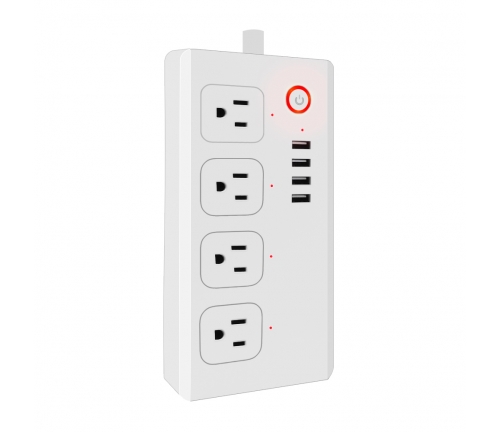 Product Name:
4-Outlet 4-USB Smart Power Strip
Model:
301
brief:
Remote wireless control
4 outlets and 4 USB charging ports
Specific scheduling options
Real-time feedback
Compatible with Amazon Alexa voice control
Enquiry:

4-Outlet 4-USB Smart Power Strip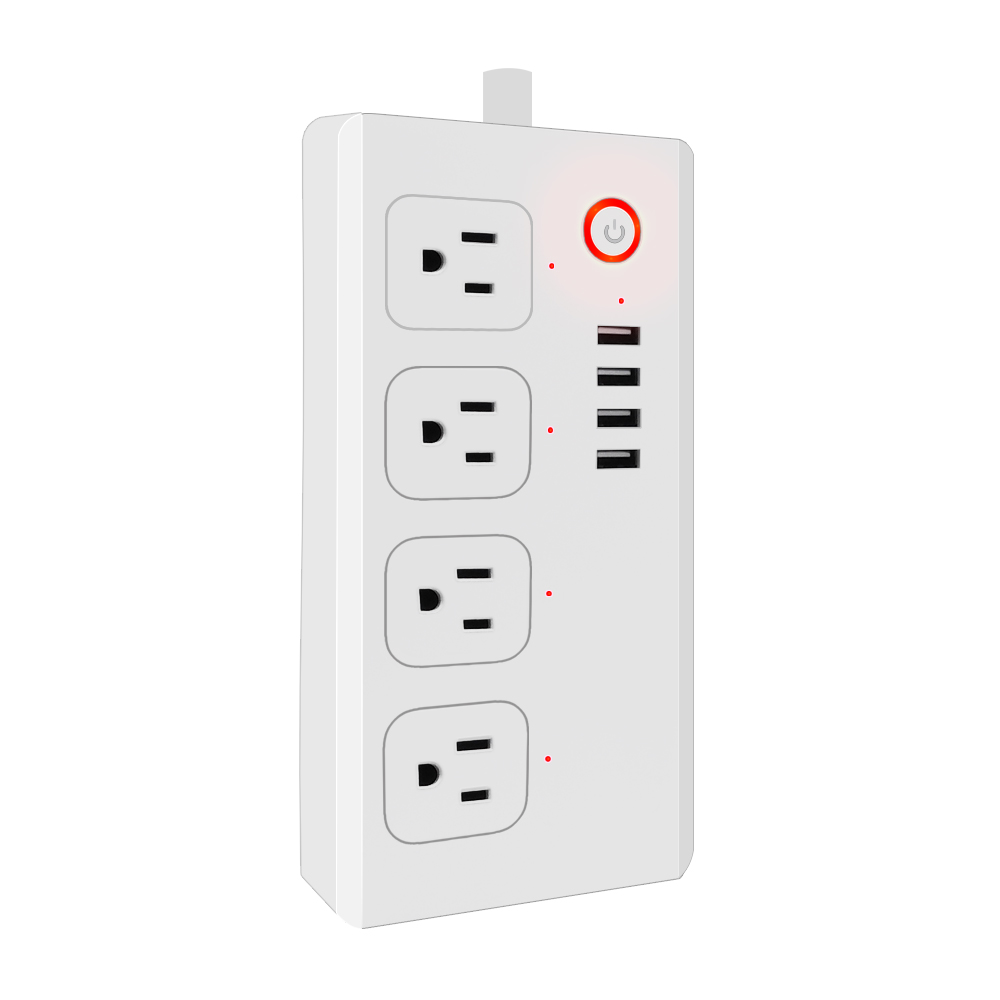 One of the most impressive smart power strip solutions comes from Clytte. This 4-outlet model allows you to remotely control the four sockets using a smartphone app. For extra automation and productivity, there's also the possibility to use voice control as this unit is fully compatible with Amazon Alexa.
Besides the 4 included outlets, you can also find some handy USB ports that are used for charging compatible devices. On the front panel of the power strip, there's also a power light. The rest of the design is nothing that stands out but the plain white look of the power strip looks modern and it's obvious that the unit was built with utility in mind.
The smart power strip supports a 2.4 GHz wireless frequency and can bring a lot of convenience in your life. The first step is to download the corresponding free app which is compatible with both iOS 8.0+ and Android 4.1+ devices. There are a lot of things that you can do once the initial setup is done and you obtain complete wireless control over the sockets.
One of the most important features of any smart device like this one is the ability to schedule various events for individual sockets to turn either on or off. You can set a custom time to charge a particular device, for example, allowing it to avoid overcharging as the outlet will switch off automatically when the device is fully charged.
Another great aspect is the real-time feedback received on your smartphone. In the app you can monitor the status of your appliances as long as you're connected to the wireless network. An extra layer of convenience is added by the inclusion of voice control. This feature is available for the Amazon Alexa assistant and will require a compatible device and some extra setup.
A very convenient smart power strip in all regards, the Clytte model with its four outlets and four USB ports is a solid solution if you're looking for increased automation in your home. Make sure you rename the sockets when you're using it with Alexa. Everything being equal, this is a capable smart power strip for the money.
Key Features:
Remote wireless control
4 outlets and 4 USB charging ports
Specific scheduling options
Real-time feedback
Compatible with Amazon Alexa voice control